The Christmas Factor
For Christians the world over, Christmas is one of the year's holiest observances, with the remembrance of the birth of Jesus Christ both solemn and celebratory.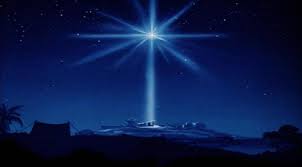 But it is people of all faiths and traditions that have also made Christmas the year's single largest economic stimulus, as sales increase dramatically in almost all retail areas. The U.S. retail industry generated an astonishing $3 trillion during the Christmas holiday in 2013, 19.2 percent of the total retail sales for the year.
The Christmas factor has widespread impact on commerce and culture.
More employees: Last year, more than 768,000 employees were hired throughout the U.S. to handle for the holiday rush. The Christmas shopping season can start as early as September and some customers begin even earlier.
2014 retail forecast: During the 2014 Christmas shopping season, retail sales in the United States are forecast to increase to a total of more than $616 billion, up from 2013's $602 billion. The average US holiday shopper is expected to spend over $800, of which close to 73 percent will be for gifts
Nonprofit boon: America is a nation of givers, unparalleled in the world or in history. And charitable giving is at its peak during the Christmas holiday season, a combination of genuine goodwill and a desire to grab last-minute tax deductions. About half of nonprofit groups receive most of their donations in the last quarter of the year. Here are five popular Christmastime charities.
Tradition: Many of the time-honored Christmas traditions of our families and communities can be traced to Victorian England, the prime propagator, Charles Dickens.
Tags:
Christmas economics
,
giving
,
nonprofit
---