22 of the Best Mission Statements in the World
The main purpose of a mission statement is to clearly and concisely answer the question, "Why do we exist?" and to lay out your overall company goals and how you will achieve them. And it does it all in a quick, easily understood – and easily shared – statement.

To write an effective mission statement: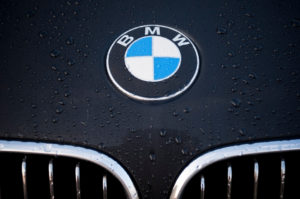 Be short and easy to repeat
Focus a product or service on a specific problem
Put a unique stake in the ground
Set an audacious goal
Feature an action verb
How do you think these 22 measure up?  Do you have a favorite mission statement that nails it?
22 Great Mission Statements
Warby Parker was founded with a rebellious spirit and a lofty objective: to offer designer eyewear at a revolutionary price, while leading the way for socially conscious businesses.
InvisionApp:  Question Assumptions. Think Deeply. Iterate as a Lifestyle. Details, Details. Design is Everywhere. Integrity.
Amazon's mission is to be earth's most customer centric company; to build a place where people can come to find and discover anything they might want to buy
Google's mission is to organize the world's information and make it universally accessible and useful.
Ann Taylor: To inspire and connect with women to put their best selves forward every day.
BMW: The world's leading provider of premium products and premium services for individual mobility." –
Cuisinart: To help you savor the good life.
Discovery Media: To satisfy curiosity and make a difference in people's lives by providing the highest quality content, services and products that entertain, engage and enlighten.
Fairmont Hotels & Resorts: Turning moments into memories for our guests.
Lowe's: To help customers improve and maintain their biggest asset- their home.
Nike: To bring inspiration and innovation to every athlete in the world.
Purina: Helping pets live longer, happier and healthier lives through proper nutrition and care.
Quirky: We make invention accessible.
Seventh Generation: To inspire a consumer revolution that nurtures the health of the next seven generations.
Southwest Airlines: Dedication to the highest quality of Customer Service delivered with a sense of warmth, friendliness, individual pride, and Company Spirit.
TOMS Shoes: We're in the business to help improve lives. With every product you purchase, TOMS will help a person in need. One for one.
Twitter: To give everyone the power to create and share ideas and information instantly, without barriers.
YourBrandVox.com: To rid the world of corporate babble, one concise sentence at a time.
Chick-fil-A:  To glorify God by being a faithful steward of all that is entrusted to us. To have a positive influence on all who come in contact with Chick-fil-A.
Great Atlantic & Pacific Tea Company (A&P): Our mission is to make every associate and customer feel Welcome, Important and Appreciated, which paves the way for a positive work atmosphere at our corporate headquarters and an inviting shopping experience in our stores.
Toyota seeks to create a more prosperous society through automotive manufacturing.
Trader Joe's: The mission of Trader Joe's is to give our customers the best food and beverage values that they can find anywhere and to provide them with the information required to make informed buying decisions. We provide these with a dedication to the highest quality of customer satisfaction delivered with a sense of warmth, friendliness, fun, individual pride, and company spirit.
Tags:
mission statements
,
Valcort
---