IRS approvals, Red Cross problems and top stories from the nonprofit sector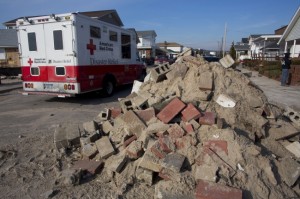 Nonprofit Tax-Exemption Approvals Double, Thanks to Simplified Form.  The Internal Revenue Service approved 94, 365 applications from organizations seeking 501(c)(3) designations in fiscal year 2014, more than double the number approved in the previous two years.
4 Options for Targeting Donors.  You have four options when evaluating how you might compete in the nonprofit world, using ammunition distilled from what your organization knows about itself and about which potential donors represent a logical bottom-line..
Red Cross Case Raises Questions About How Nonprofits Handle Complaints.  Action spurred by several reports critical of the organization's response to Hurricanes Sandy and Isaac in 2012 and its financial reporting. Their sources included Red Cross employees and others familiar with its operations.
Tags:
nonprofit marketing and management
---