18 Value Propositions That Get it Right
The best way to understand value propositions is to see good examples at work. Here are 18, from the largest company in the world to some small, eclectic start-ups.

 1. Wal-Mart. Everyday low prices.
Behind the value proposition of not only the world's largest retailer but also the world's largest company is also an implicit promise of high product variety (35,000 SKUs in a typical store; 100,000 in a superstore), fixed assortment, a mix of branded and private labels, and the lowest possible cost of goods sold with extremely high availability. In other words, customers know that whatever and whenever they buy, it is at a favorable price.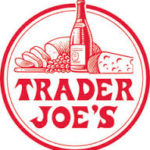 2. Trader Joes. It's not complicated. We just focus on what matters — great food + great prices = Value.
Trader Joe's is an example of a grocery store that combines economic and emotional value in its value proposition. It is a place where many customers go with rational and emotional motives: to save money, to seek novelty, and to enjoy the thrill of bargain-hunting. Trader Joes has an innovative approach to the grocery business.
 3. Opera Made to Discover. Download the fast and free alternative web browser.
Opera may be the least-used internet browser of the Big 5, but they sure do have the best value proposition. It is simple and communicates the benefit of their product to the visitor. In just 11 words, Opera delivers everything it needs to; what it is, why it's good, and a clear call to action.
4. TOMS Shoes. With ever pair of shoes you purchase, TOMS will give a new pair of shoes to a child in need.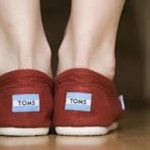 TOMS Shoes are quirky, comfy, light and inexpensive. That alone maybe isn't enough to make a company stand out in the shoe business. The most unique and compelling part of the TOMS Shoes story is that they give a new pair of shoes to a child in need for every pair you purchase. That demonstrates a strong set of values.
5.  The Ladders. Your career is our job. Get matched with the job that's right for you.
The Ladders is a career search site which specializes in high income ($80k+) job placement. The headline signals to the customer that the company is not satisfied until you are.
6.  iTunes. You've never been so easily entertained.
Apple is best known for their products' innovation and visual appeal. iTunes, the country's leading music retailer has sold over 25 billion songs to over 500 million users. The headline clearly expresses the product's competitive advantage. The subtitle underscores benefits: "Completely redesigned, the new iTunes makes it easier than ever to browse and organize you music, movies, TV shows and more."
7. Pinterest. A few (million) of your favorite things.
It doesn't get much simpler than this, but somehow Pinterest makes it work. In just a handful of words, they have told you who they are and what they do.
8. Salesforce. No hardware. No software. No boundaries.
Three sentences with two words a piece are all it takes to display the ease of use and versatility of their software. If the headline didn't make it clear enough, the subtext elaborates the message a little more. "Take social marketing to the next level with marketing cloud. The leading tools for the social generation."
9. Square. Start accepting credit cards today.
Their physical product, the Square Reader, which allows users to accept credit card payments through their smart phones, is actually given to the customer for free. In turn, they receive 2.75% of the exchange. Very clear headline; benefit and action oriented sub-headline:"Go from sign-up to settlement in a few simple steps. Sign up and we'll mail you a free Square Reader to get started."
10. Evernote. Remember everything.
Evernote is a free downloadable app for your computer and smartphone which allows the synchronization of notes and files. The two-word headline tells you the product's benefit.
11. Skype. Wherever you are, wherever they are – Skype keeps you together.
Skype allows its users to make voice and video calls over the internet via their computers, tablets, and smartphones. Skype users log over 2 billion minutes of usage time per day!
12. Spotify. Soundtrack your life.

Great, poetic headline and a sub-title that pinpoints how and where you'll enjoy the benefits: "Let Spotify bring you the right music for every mood and moment. The perfect songs for your workout, your night in, and your journey to work."
13. CampaignMonitor. Email marketing software for designers and their clients.
Very clear what it is and for whom. Lead paragraph provides concrete details of the service and lists benefits: "Send beautiful emails and you'll get better results. Campaign Monitor makes it easy for you to create, send, and optimize your email marketing campaigns. Getting started only takes a few minutes."
14. Geekdom. The Place Where Startups Are Born
A clear statement about what it is and for whom. Explanatory paragraph gives a fuller picture and a list of benefits: "Geekdom is a new kind of collaborative workspace where entrepreneurs, technologists, developers, makers and creative help each other build businesses & other cool things together."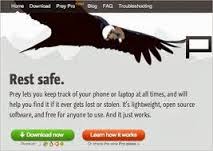 15. Prey. Rest safe. Protect your devices from theft.
The headline does communicate an emotional benefit. The next paragraph does a good job explaining what it is: "Prey lets you keep track of your laptop, phone and tablet whenever stolen or missing –whether you're in town or abroad. Open source, proven software with hundreds of documented recoveries all around the world."
16. Nerd Fitness.  Level up your life.  Stop taking advice from the dark side.  There is a better way to get healthy.
How many sites out there are about health and fitness? Probably tens or hundreds of thousands. How many sites out there about fitness cater specifically to nerds? Maybe one.
17. IttyBiz.  Marketing for businesses without marketing departments. We've been helping little businesses become less little since 2006.
Started to address a market in need of help (businesses without marketing departments), and then added over-the-top personality and wit. IttyBiz isn't for everyone, but people who love it really love it.
18. Kiva.  Loans that change lives.  Kiva connects people through lending to alleviate poverty.
There are plenty of places to loan money for a profit. There are also plenty of places to donate money to help change people's lives. What about loaning money to change lives? That's where Kiva comes in. In 2005, Kiva launched and brought microloans online. Since then, over $100 million has been loaned to small entrepreneurs in the world's poorest places. How's that for unique and compelling?
___________________
Check out these lists and resources used in the compilation of this post.
http://www.impactbnd.com/blog/10-value-propositions-you-wish-you-had
http://conversionxl.com/value-proposition-examples-how-to-create/#.
http://fizzle.co/sparkline/10-examples-of-killer-unique-selling-propositions-on-the-web
The Five Propositions that Help Companies Create Value for their Customers
Tags:
Valcort
,
value propositions
---