Top 25 Nonprofit Management Tools and This Weeks Other Leading NPO Stories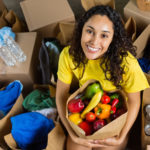 Leaders  Weigh in on 25 Nonprofit Management Tools
For nonprofit organizations to realize their potential for social impact, they need more than a good program and ambitious leaders to expand it. They need good managers who adopt approaches that make the most of opportunities, anticipate threats, develop talent, and produce strong results.  The nonprofit Bridgespan Group is collaborating with The Chronicle of Philanthropy to establish a resource to help nonprofit leaders tackle these challenges.  In this project  a wide range of nonprofit leaders were asked to provide insight on the use and effectiveness of 25 top tools, and to voice their opinions on the importance of 21 major trends affecting the sector.
Risk management is such an acute concern that many managers, in their desire to minimize or prevent problems, actually cause them or make them more likely. At the 2014 Nonprofit Risk Summit, Diana Del Bel Belluz, of Risk Wise Inc., identified six traps can destroy risk management rather than enhancing it.
Failure is not allowed. Nobody wants to admit failure, but transparency is required.
Do as I say, not as I do. If certain positions in a hierarchy might areexempted from basic rules, it work strongly against good risk-management practices.
Risk management is someone else's responsibility.
Risk is something to be avoided. Risk and reward are inextricably linked.
What, Me Worry? Complacency, such as: "It's never happened before," "It can't happen here," "
Ignorance is bliss. "No news is good news."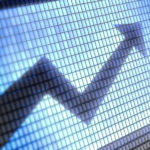 Charitable Giving Surged in 2014
Charitable donations grew 9 percent last year to $457 billion, bolstered by a healthy surge in year-end donations, according to the Atlas of Giving. The Atlas says its findings are produced by a team of 25 mathematicians using 65 economic algorithms, but the organization doesn't provide specifics on how it compiles its figures.
Tags:
charitable giving
,
nonprofit management
,
risk management
,
Valcort
---