Ageless beauty, and other trending innovations
Four trendy innovations from Trendwatching:
1. Twenty-two years after her contract with Lancôme was terminated, 63-year-old Isabella Rossellini has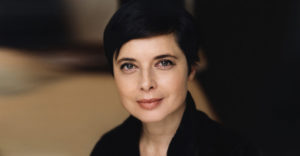 been re-hired by the French beauty brand. In February, the brand launched a campaign starring the Italian model and actress as the face of its Renergie Multi-Glow range, a skincare line targeting anti-aging concerns.
If there's one trend that keeps on giving, it's brands (finally!) waking up to the NEW NORMAL. Once-marginalized groups are now being given the spotlight. Models no longer need to meet the tall/white/thin/young criteria. Brand ambassadors are now increasingly of any race, any size and – as we see in this Lancôme campaign – of any age. Are we fully 'there' yet? Of course not. Many of these initiatives are 'diversity washing', public distractions designed to avoid deeper change.
But, if you're stuck about where to start, then here's one practical area to focus on: confront – and make right – previous wrongs, especially if doing so involves challenging your brand's history or 'heritage'. Consumers will applaud honest and authentic efforts at redemption. Another example? Brazilian beer brand Skol hired female artists to redo its sexist ads from the past.
2. Last month, Kevin – a device aimed at preventing burglars from entering the home – exceeded its $50,000 Kickstarter funding goal in less than 24 hours. Named after the infamous character from Home Alone, the device simulates the presence of people in the home by emitting light, shadows and sound effects. Research from developers at the Swiss startup suggested the fear of confrontation is more of a deterrent to burglars than security cameras. Kevin will sell for $266. Fun fact: In the medieval era, people used to safeguard their books with curses! Obviously, we've evolved a bit since then, as sensor-rich objects become smart and connected. But where many business people hear 'smart' and instantly focus on the technology (IoT! AI!), the most interesting thing about Kevin is that its 'smartness' is in how it makes up for its human users' potential shortcomings: sensors mean that it turns itself on automatically when in an empty apartment. Forgetfulness is no longer a security issue! Sign us up .
3. Supermarket chain REWE empowered shoppers to choose the sugar content of its own-brand chocolate pudding. During the campaign, REWE distributed puddings that had 20%, 30%, and 40% less sugar alongside its original formula; the favorite formula (40% was the winner!) will be permanently available for sale at the supermarket. Some insight from Mariam Madany, a tw:in member based in Germany: "This campaign represents a shift in the supermarket's long-term strategy. Germany's grocery industry has been traditionally centered on price wars. But now, REWE is engaging shoppers in different ways: by focusing on their health and involving them in product development. For example, REWE's weekly prospekts (German for "coupon catalog") now helps customers reduce their sugar intake and achieve other positive health outcomes – one recent recipe was for an 'anti-flu' smoothie."Here's what we'd add: consumer trust is at all-time lows. In such a climate, it will take bold moves to win over those that are skeptical that you have their best interests at hear
4. Commissioned by the Ethiopian government, Addis Ababa's Reppie Waste-to-Energyplant is the first facility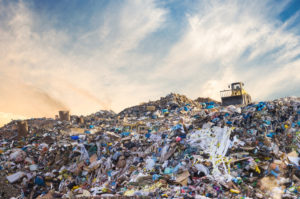 in Africa to convert trash into electricity. The $100 million facility is based on the site of the city's largest dump and incinerates over 1,400 tons of waste every day, converting it into enough electricity for one-third of the capital's residents, some three million people! Beginning operations in January, the Reppie facility meets European emissions standards, it will also recover 30 million liters of water from the waste, while the ash from the plant is turned into bricks. We all know that innovations around sustainability are hardly a 'trend'. They are essential. But we're seeing Africa emerge as a pioneer in making bolder, bigger sustainability moves. Last year Kenya implemented a law that banned all plastic bags, with fines in excess of USD 19,000 for importing or manufacturing them! Now Ethiopia's facility is killing (saving?) multiple 'birds' with one stone: reducing pollution and providing multiple benefits – electricity, bricks, and even jobs – all at once. And although many of these eco-innovations were borne out of dire necessity (last year 114 people died in a landslide at the dump), the wider takeaway should be clear: are you looking to Africa for eco-innovation inspiration in your quest for cleaner, more efficient solutions?
Tags:
innovation
,
trending
,
Valcort
---