10 Business Decisions that Influenced the Future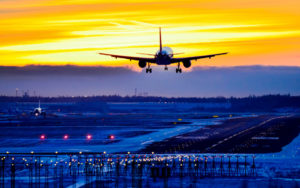 We've found 10 examples from the last 75 years when individuals, companies or groups saw a need and took dramatic action, often creating something historic out of nothing–advancing not only single invention or program, but also the business principles that influenced not only that time, but today and our future. Here they are:
Suburbia is Born: In 1947, American GIs were just back from the war, and often returning to sub-standard housing with little income to leverage. A real estate developer named William Levitt began building suburbia in an area north of New York City.  The houses were small and uniform, and also cheap, running $8,000 to $10,000 each. He sold 17,000 in four years in what was to be called Levittown. Impact: The commoditization of housing—subdivisions–sped a suburban explosion that extended from coast to coast.
We are Europe: In a massive post-war program that showed the importance of both Secretary of State George C. Marshall gave a speech offering "substantial" U.S. assistance to help Europe teetering on the brink of chaos. Congress rapidly agreed, and through The Marshall Plan from mid-1948 to 1951, the U.S. pours $13 billion worth of economic support and technical expertise into Europe. (That's more than $100 billion in today's dollars.) The aid gave Europe an immediate boost, spurring new investment and pulling the Continent out of its crisis. Impact: The world learned a lesson about the importance of both compassion and international interdependence,
Choosing a path can make "all the difference": In 1952, Boeing decided to focus on commercial air travel rather than the defense industry committed the company to a radically different path than its peers. Impact: A strong example of how some choices force your company onto one path while giving up another—to your detriment, or as in the case of Boeing, to your great gain.
Container Ships: The voyage of the SS Ideal-X from Elizabeth, N.J., to Houston, Texas, in the spring of 1956 is not one you learn about in school. Yet, like other more-famous sea journeys, it was the start of something big. That's because it was carrying, for the first time on a ship, cargo packed into identical steel boxes 8 feet tall, 8 feet wide, and 35 feet long. These particular standardized shipping containers—developed by trucking veteran Malcolm McLean—could be seamlessly moved from truck trailer bed to ship deck to dockyard to train flatcar, for a fraction of the cost and time of previous methods. Impact: Products didn't have to made be near where they were needed in order for them to be inexpensive. Globalization hasn't looked back since.
The Open Road: In 1956, President Dwight D. Eisenhower signed into law the creation of the interstate highway system perhaps the most important business event of the American century. Inspired as he rode over the German autobahns as supreme allied commander at the end of World War II, signed into law on June 29, 1956 and built over four decades at a cost of $130 billion, Impact:  It was moment that demonstrated the vital role of infrastructure in commerce and mobility of a nation.
Man on the Moon: In 1958, with a Russian Sputnik in orbit, NASA was created. Over the next 40 years, the U.S. space program would put a man on the moon and contribute to advances in computer science, weather research, communications technology and lots of other good stuff.  Impact: Over the decades, we learned that a vision not only drives us to stated goals, but opens up a multitude of unexpected discovery.
Made in Japan: The way the world thinks of audio and video products was fundamentally redirected by Sony  from the 1950s through the 1980s. The company didn't make the first transistor radio, but in 1957 it introduced a hugely successful one that helped propel the concurrent revolution in popular music. Its color TV sets of the 1960s and 1970s raised the global standard for quality. The Walkman, introduced in 1979, again revolutionized the way the world listens to music; it foreshadowed the iPod, which Sony obviously should have invented. But by then its fortunes had changed. Beyond transforming an industry, Sony also helped advance its country. Impact:  In the 1950s and 1960s, "Made in Japan" was a punchline that meant laughably poor quality. By the 1980s it meant the opposite, and Sony products were the most visible cause of the change.
Mea Culpa. The Apple board's decision to bring back Steve Jobs as CEO, after firing him a decade earlier, led to amazing product innovation and to the creation of one of the most valuable companies in the world. Impact: This bold decision and mea culpa delivered the most dramatic culturally impacting company of our time, and a reminder that re-thinking a choice might inspire future decisions.
Transparency: Johnson & Johnson's policy of adopting transparent and cooperative principles during a Tylenol scare underscored the company's commitment to doing what is best for customers, even at the cost of the business. Impact: This decision shaped J&J's unique culture, and inspired thousands of decisions every day in businesses around the world.
A Smooth Lesson: Friends Adam Balon, Jon Wright and Richard Reed appeared to have been pretty well set after leaving Cambridge University.Two became management consultants. One moved into advertising. They all made good money and lived comfortable lives in London. But They realized there was a gap in the market for a new type of smoothie product, one based on natural ingredients and overtly ethical values. After spending six months blending different combinations of fruit at home, the trio set up a stall at a music festival to test the concept. The decision whether to continue was left entirely in the hands of consumers. A sign above the stall read "shall we give up our jobs to make these smoothies?" One bin read 'Yes', the other 'No.' Customers would make their judgement by throwing their empty bottles in either bin.' Yes' won, and Smoothies exploded onto the beverage world stage. Impact: A lesson in the importance of risk taking.  As Balon said: "If you're 70% sure about an idea, then go for it. Because if you wait till you're 100 percent confident in business, you'll never make a decision, you'll never get anywhere."
Tags:
top business decisions
,
Valcort
---