The Valcort Group Acquires Curtis Creative to Bolster its Digital Service
St. Charles, IL, April 25, 2018 - -The Valcort Group, a marketing strategy and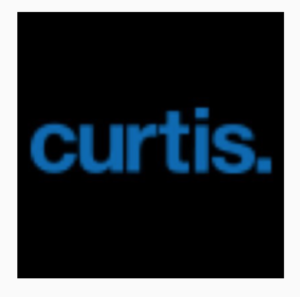 business growth consultancy, announced this week the acquisition of the Curtis Creative agency, in a move to bolster its digital and creative services.
Curtis president Curt Schultz will serve as Digital Practice Director at The Valcort Group. The Curtis staff will continue to provide digital and creative services as part of The Valcort Group, at its St. Charles, Illinois, offices.
Chuck Thomas, president of The Valcort Group, said: "In a rapidly changing business and communication environment, dynamic digital capabilities are vital to providing complete services to clients with an eye on the future. The people of Curtis will greatly accelerate our digital and creative work. We are thrilled to have them as part of our team."
Curtis Creative offers the perfect mix of creativity, innovation, programming expertise, and marketing ingenuity to successfully integrate online and traditional marketing communication mediums. From custom websites, mobile applications, SEO and internet marketing to branding identity, print design and marketing strategies, Curtis delivers exceptional results for clients big and small in varying industries.
The Valcort Group is a business development and strategic marketing consultancy. Its innovative VALCORT® strategic process fuses core values, business goals, and marketplace opportunities to produce sustainable growth mapping and market-driven brand building. Established in 2002, Valcort features strategic, creative and digital practices and provides a fully integrated, multi-disciplinary approach to trust-based business growth. Valcort serves a diverse client base--from Fortune 200 corporations, consumer product companies, and manufacturing B2Bs, to nonprofit organizations and educational institutions.
###
Contact: Jim Jewell
630.587.6000
jjewell@valcort.com
www.valcort.com