Dave Bonick

Strategist and Creative Services Associate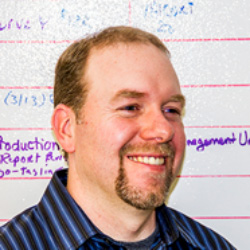 As a writer, designer, and consultant, Dave has more than 15 years of experience in marketing communications in the corporate, professional, retail, and not-for-profit sectors. With the ability to marshal both verbal and visual resources, he helps clients translate marketing strategy into fresh, compelling messages that speak to what means most to their target audience.
His portfolio of work includes a wide range of initiatives, including everything from direct mail to web development, from ad campaigns to trade show materials. With The Valcort Group, his responsibilities include analysis and strategic consultation as well as the direction and design of deliverables at each point of contact.
Dave has a B.A. in Communications/Advertising from Purdue University and an M.A. in Rhetoric & Composition from the University of Colorado, Denver.