Jim Jewell
Director, Strategic Practice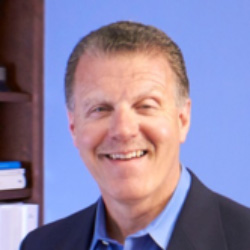 Jim Jewell is a seasoned management and communications professional and creative strategic thinker with proven effectiveness in non-profit management and consultation, public relations, strategic planning, promotional and opinion writing, and program development.
He currently directs the strategic practice and the non-profit practice for The Valcort Group. He has led account service for ITW ProBrands, Fairrington, North American Wholesale Lumber Association, Educational & Institutional Insurance Association and Blue Book Services.
Mr. Jewell has extensive experience in the non-profit sector, including senior management positions at World Vision, Prison Fellowship, International Fellowship of Christians and Jews, and The Trinity Forum.
For 15 years, Mr. Jewell served non-profit clients at two public relations firms, The DeMoss Group and Rooftop MediaWorks. He led major accounts including Promise Keepers, Teen Challenge, American Leprosy Missions, Victory Outreach, MAP International, Compassion International, Awana Clubs International, Israel Ministry of Tourism, One Hope, B&H Publishers, Crown Financial Ministries, Fuller Center for Housing, National Association of Evangelicals, and The Salvation Army.
Mr. Jewell's project and campaign work included:
Negotiated and managed a concert tour sponsorship for Prison Fellowship with recording artist Steven Curtis Chapman, which acquired the names of 70,000 young people and exposed 1.5 million people to the organization's messages.
Campaign director for the Evangelical Climate Initiative, 2006-2008, a multi-million dollar national advocacy campaign including media outreach, television and print advertising, government relations, and grass roots mobilization.
The first national director of Prison Fellowship's Angel Tree program for prisoners' children, launching a program that has helped hundreds of thousands of children and is still thriving.
Served as chief of staff for Charles W. Colson, one of the most prominent evangelical leaders of the last generation.
Directed an international advocacy program on behalf of Israel, marshalling 50,000 participants through daily communications and calls to action.
Director of Communications for Billy Graham's Amsterdam 2000.
Director of Communications for Promise Keepers' Stand in the Gap in Washington, D.C., the largest religious gathering in U.S. history.
He is a graduate of Biola University (B.A.) and California State University, Fullerton (M.A.)